In the world of soccer, remarkable talents emerge every day, and Riga Kallaba is undoubtedly one of them. At just 16 years old, this young prodigy has already left an indelible mark on the soccer scene, representing not only her homeland, Kosova, but also the state of Illinois and the entire Midwest Region of the United States. Riga's journey is a captivating story of inspiration, challenges, and the powerful influence of her Albanian heritage on her passion for the beautiful game.
Riga's extraordinary journey into soccer began at the tender age of 8 during a vacation in sunny Florida. A chance encounter with a soccer ball in a sports store ignited the flame of passion within her. Her dad's unwavering support further fueled her desire to play regularly. Her natural energy and competitive spirit soon made it clear that Riga was destined for greatness on the field.
Riga draws inspiration from her own family. Her mother, Donika Thaqi Kalaba, is a two-time ski champion of Kosova, serving as a shining example of achievement and determination. Meanwhile, her grandfather, Sevdai Thaqi, a renowned gymnast, embodies strength and resilience, motivating Riga every day to push her limits.
The path to success in any field is paved with hard work, and Riga is no stranger to it. She dedicates herself to training almost every day, tirelessly working towards continuous improvement. Her unwavering commitment, combined with the unwavering support of her family, has been instrumental in her remarkable journey.
Riga's journey has been dotted with unforgettable moments. Debuting for the Kosova National Team and scoring five goals while assisting four others left an indelible mark on her young career. Winning their Euro Qualifications group was yet another defining moment, etching unforgettable memories in her soccer journey.
One of Riga's most challenging experiences came when she played for the U19 Kosova National Team at just 15 years old. Her determination and unwavering confidence allowed her to overcome the odds, scoring the first goal in her very first match for Euro Qualifications.
To get into the zone before a game, Riga follows a pre-game ritual that involves listening to mainly Albanian music. This practice helps her focus, find her groove, and mentally prepare for the game ahead.
Riga's competitive nature and unwavering determination drive her to work hard and push her limits on the field. Her passion for the sport, combined with her fierce competitive spirit, fuels her desire to reach her full potential.
Maintaining a balance between academic commitments and soccer aspirations is no small feat, but Riga manages it with impressive time management skills. She utilizes any free time, especially during commutes, to stay on top of her schoolwork.
Riga's Albanian heritage has instilled in her a strong work ethic and a natural passion for the game. These attributes are hallmarks of the Albanian spirit, and they are evident in every stride she takes on the soccer field.
Riga Kallaba has made history by becoming the first and only athlete from the United States to represent Kosova in both the men's and women's national teams. Her remarkable achievements have not only made the Albanian community proud but also inspired countless individuals. The community is grateful for her dedication and success.
Riga has deeply integrated values such as hard work, respect both on and off the field, and a profound sense of her roots into her soccer experience. These attributes are ingrained in Albanian culture and guide her path to success.
Riga looks up to seasoned players like Xherdan Shaqiri and Ermir Lenjani, both of whom have provided her with inspiration and support. In a particularly touching moment, Shaqiri gave her his jersey after scoring his first goal for the Chicago Fire, marking a special moment in Riga's journey.
As she continues her soccer journey, Riga aspires to play at the professional level and is wholeheartedly committed to working diligently to achieve this lofty goal. Her story is far from over, and we eagerly await the next chapters in her promising career.
Riga Kallaba's advice to young athletes is simple yet profound: Find your passion, work tirelessly towards it, and success will inevitably follow. Her journey is a testament to the power of determination, passion, and the support of a strong community. As she continues to rise in the world of soccer, we look forward to witnessing her reach new heights and inspire countless others along the way. Riga Kallaba is, without a doubt, a shining star on the horizon of Albanian and international soccer.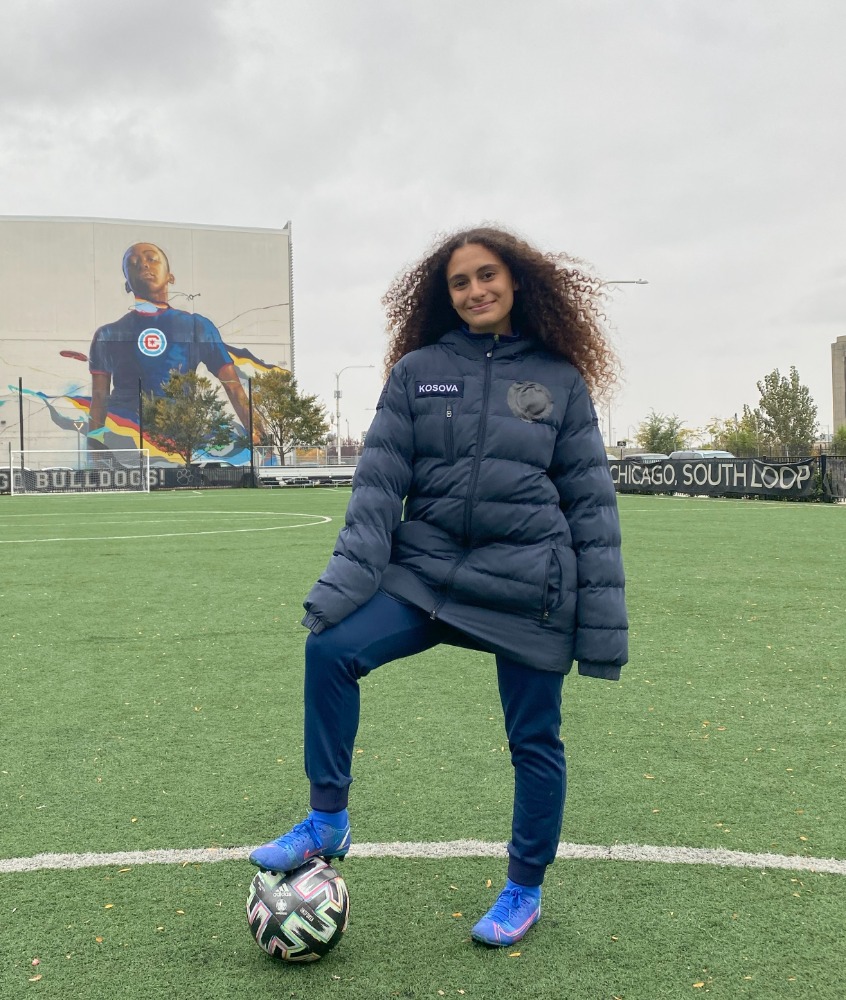 For more insight on Riga's life follow her socials:
Instagram: @rigakallaba
Twitter: @rigakallaba
YouTube: @rigakallaba
TikTok: @rigakallaba3
We urgently appeal to the United States Congress to act decisively and employ all necessary means to rein in Serbia's unfettered and blatant sponsorship of terrorism. The policy of appeasement has run its course; it is time for action, it is time for sanctions. The peace and security of the entire Western Balkans demand swift and resolute action to prevent further acts of violence and instability.
On September 24, 2023, at 2:34 A.M., a group of approximately 30 heavily armed men perpetrated a vile terrorist attack in the village of Banjë in the Republic of Kosova, leading to the tragic loss of one valiant police officer, Afrim Bunjaku, and leaving three of his fellow officers wounded. This attack was aimed at destabilizing Kosova and constitutes a direct assault on Kosova's sovereignty, territorial integrity, and national security.
The evidence collected by Kosova's authorities thus far points to state sponsorship of these terrorists by Serbia, including providing enough arms and other combat equipment to outfit over 300 terrorists. Among the captured equipment were patches mimicking those of the KFOR mission personnel, which raises troubling concerns about the ultimate plans of this state-sponsored terrorist operation. The most alarming finding is that the terrorist group used the Banjë monastery to store the weapons and plan the attack. This finding confirms British MP and Chair of the Foreign Affairs Committee Alicia Kearn's warnings in June of this year that Serbia was smuggling arms into monasteries and churches throughout the northern parts of Kosova in a bid to destabilize the region.
Additionally, we express our profound concern regarding Russia's endorsement and support of Serbia's dangerous rhetoric, an alliance that only exacerbates the already unstable situation in the region. The United States must act before the situation turns into another Ukraine. There is time, but swift and decisive action is essential.
The United States and the international community must rise to the occasion and hold accountable those who perpetrate acts of terrorism and those who aid and abet them. Serbia must take full responsibility for this incident and return all individuals responsible for the attack to the Kosova authorities for a fair and just trial.
Amidst this tragedy, Kosova has demonstrated the strength, resilience, and success of its state institutions. The bravery and professionalism displayed by the Kosova Police Force thwarted the terroristic plot that could have cost an even greater amount of lives. Kosova's legal institutions have provided all due process rights under Kosova's Constitution and laws to each of the captured attackers. And finally, Kosova's authorities have been working tirelessly to engage with the Serb community in Banjë and help return the village to normalcy. The United States must continue to support Kosova and the democratic success it has become.
We, as concerned US citizens and many of us survivors of Serbia's past genocidal campaign, condemn the heinous act that has shaken the foundations of peace and democracy in Kosova. As with the Holocaust, never again. Never again will we allow Serbia to reign terror and advance its genocidal agenda. We urge the United States to act with swift and just cause and impose proper sanctions on Serbia and all individuals linked with the terrorist plot. Only through full accountability can stability in the region be secured.
Respectfully,
Albanian-American Community of Illinois and
Shoqata Uskana
Shoqata Valët e Liqenit
Shoqata Prespa
Shoqata Ulqini
In the first part of this series, we explored the achievements of some exceptional Albanians who have made significant contributions to the world. In this follow-up blog post, we will delve into the lives of five more outstanding individuals of Albanian origin who have left their mark in various fields.
1. Leka I Zogu (1939-2011)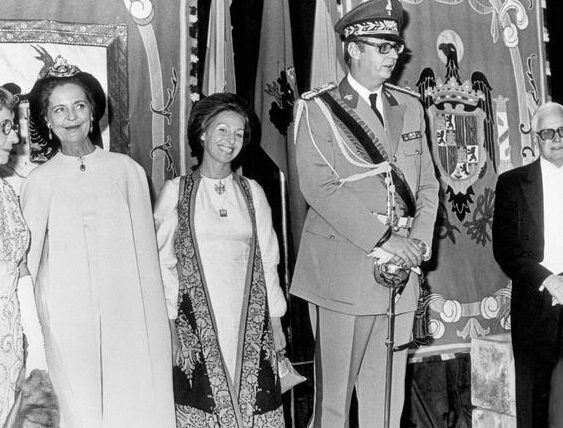 Leka I Zogu, also known as Crown Prince Leka of Albania, was the son of King Zog I and played a crucial role in promoting democracy and national unity in post-communist Albania. Though he never held an official title or ruled the country, Leka I Zogu worked tirelessly to foster dialogue between Albania's various political factions and to preserve the nation's rich cultural heritage.
2. Ibrahim Rugova (1944-2006)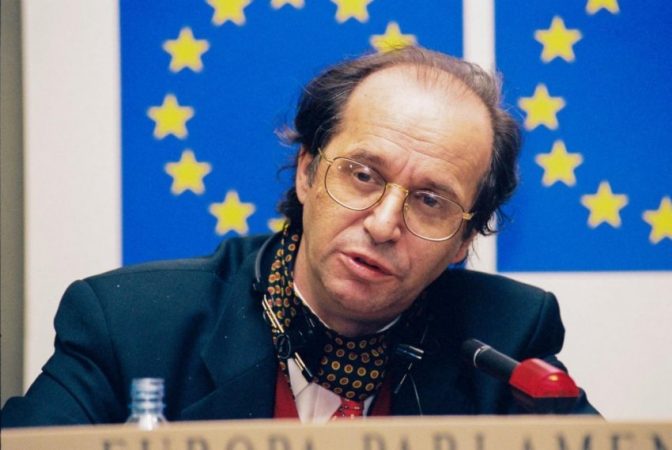 Ibrahim Rugova, a key figure in the struggle for Kosovo's independence, was a writer, academic, and politician. He served as the President of Kosovo for two consecutive terms (2002-2006) and was a staunch advocate for nonviolent resistance and diplomacy. His peaceful approach to the conflict in the region has had a lasting impact on the political landscape of Kosovo and the Balkans.
3. Eqrem Çabej (1908-1980)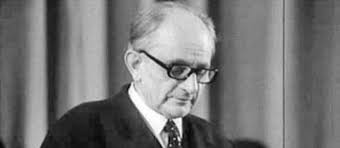 Eqrem Çabej was an Albanian linguist and scholar who significantly contributed to studying the Albanian language and its history. Çabej's research spanned multiple fields, including phonetics, morphology, and etymology. He was also one of the pioneers of Albanian dialectology, playing a pivotal role in standardizing the modern Albanian language. His work has been instrumental in understanding Albanian language's historical development and cultural richness.
4. Dua Lipa (1995-Present)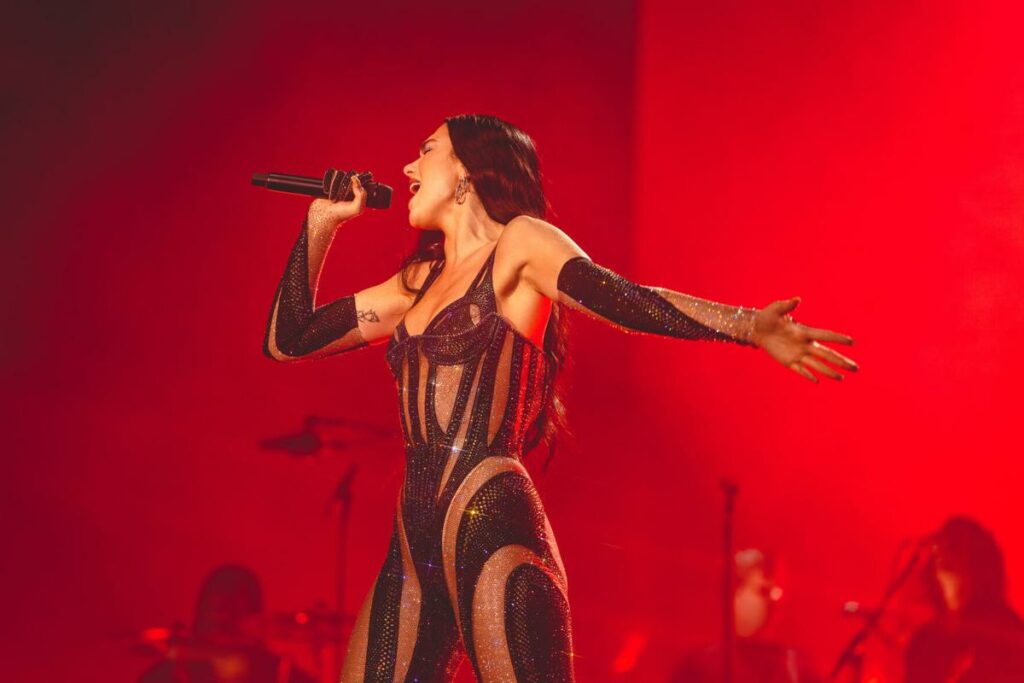 Dua Lipa is an award-winning singer, songwriter, and model born in London to Kosovar Albanian parents. With a string of successful hits and albums, she has emerged as one of the most influential artists in the music industry today. Dua Lipa uses her platform to raise awareness about various social issues, including women's rights and mental health.
5. Lorik Cana (1983-Present)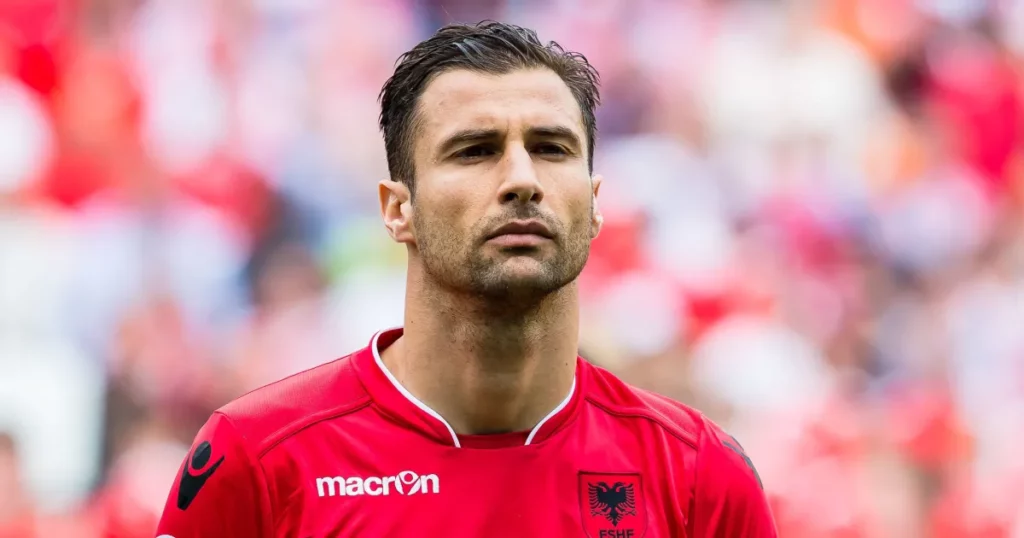 Lorik Cana is a retired Albanian footballer who has played for clubs such as Paris Saint-Germain, Olympique de Marseille, and Galatasaray. He also captained the Albanian national team, leading them to their first-ever appearance in a major tournament at the 2016 UEFA European Championship. Cana's dedication and talent on the field have inspired countless young Albanians to pursue careers in sports.
These five individuals are just a small sample of the many remarkable Albanians who have made significant contributions to the world. Their stories demonstrate the Albanian people's determination, hard work, and talent.
References:
[1] Encyclopedia Britannica. (2021, October 28). Leka.
[2] BBC News. (2006, January 21). Obituary: Ibrahim Rugova.
[3] Elsie, R. (n.d.). Eqrem Çabej (1908-1980).
[4] Unterberger, A. (2019, January 28). Dua Lipa: The Billboard Cover Story. Billboard.
[5] UEFA.com. (2016, June 21). Albania's Lorik Cana reflects on a career of proud moments.
Albanians might be from small countries such as Albania, Kosovo, or North Macedonia, but these places have produced some remarkable individuals who have made significant contributions to the world. In this blog post, we will explore a few of these exceptional individuals and their contributions to various fields.

1. Mother Teresa (1910-1997)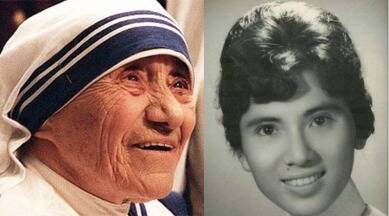 Born Anjezë Gonxhe Bojaxhiu in Skopje, North Macedonia, Mother Teresa was an ethnic Albanian who became a Roman Catholic nun and missionary. She founded the Missionaries of Charity, a religious congregation that has assisted millions worldwide. Mother Teresa was awarded the Nobel Peace Prize in 1979 and was canonized as Saint Teresa of Calcutta in 2016. She symbolizes selfless service and compassion for the poor and suffering.

2. Ismail Kadare (1936-Present)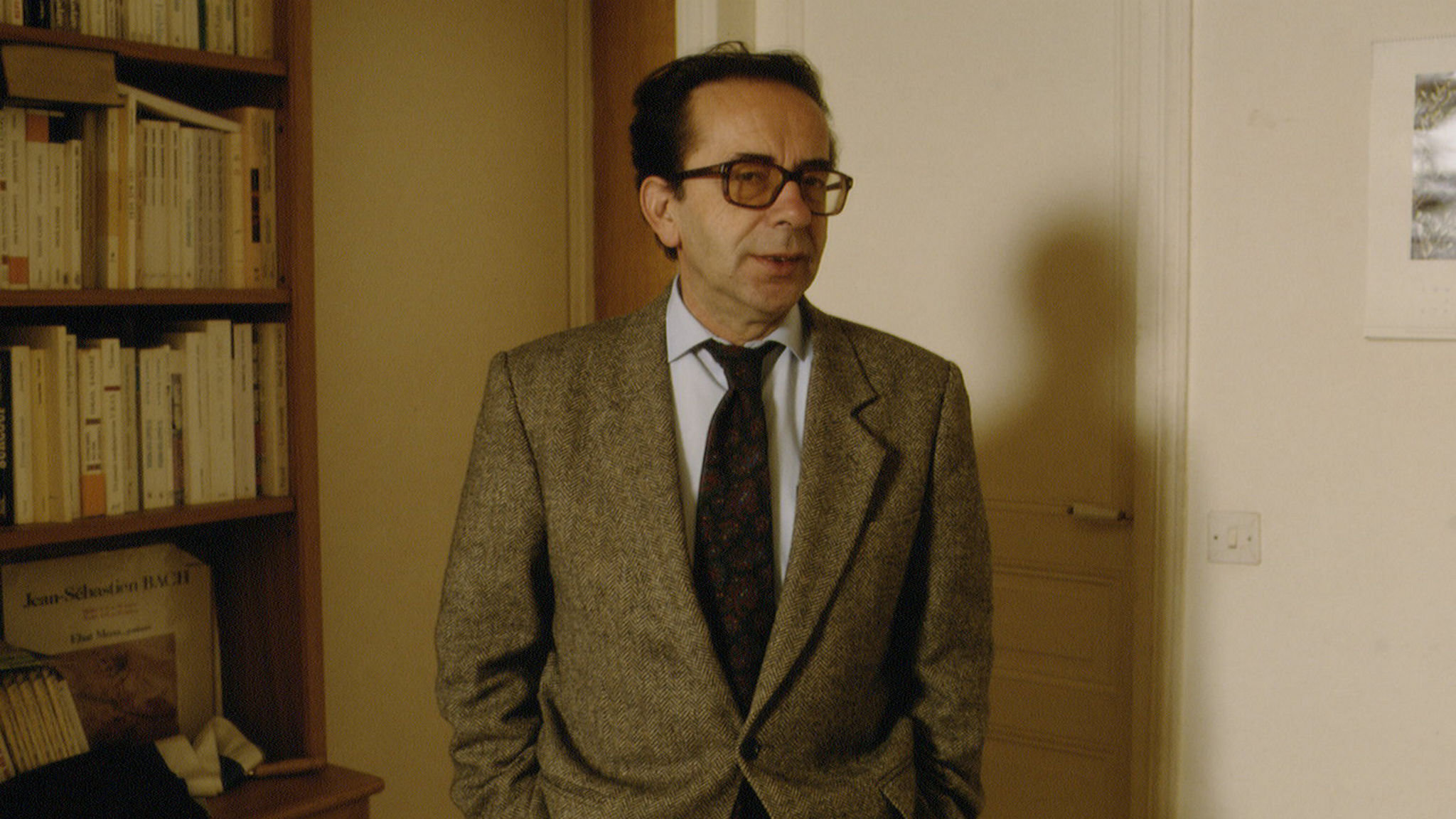 One of the most prominent Albanian writers, Ismail Kadare, is known for his novels, poems, and essays that glimpse the realities of living under a communist regime. His works have been translated into over 40 languages and have received numerous awards, including the Man Booker International Prize in 2005. Kadare's unique storytelling has made him a literary giant, ensuring Albanian literature is recognized worldwide.

3. Ferid Murad (1936-Present)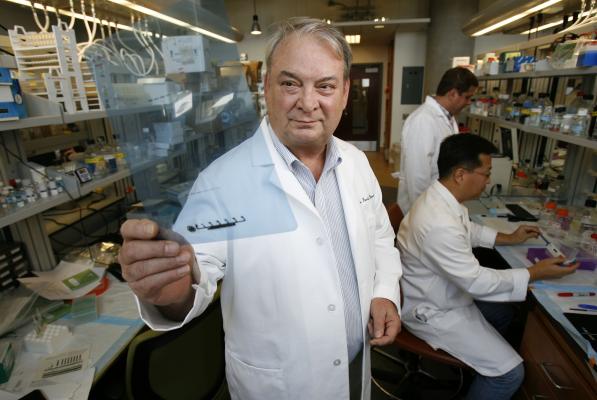 Born in Whiting, Indiana, to Albanian immigrant parents, Ferid Murad is a biomedical scientist who made groundbreaking discoveries in the field of medicine. He shared the Nobel Prize in Physiology or Medicine in 1998 for his work on the role of nitric oxide as a signaling molecule in the cardiovascular system. Murad's discoveries have contributed to developing life-saving drugs and treatment methods.

4. Inva Mula (1963-Present)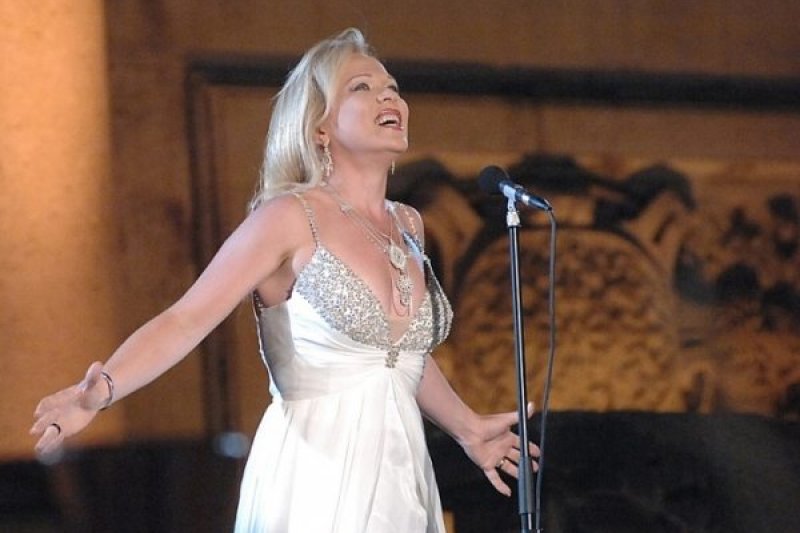 Inva Mula is an internationally renowned Albanian opera singer who has captivated audiences worldwide with her exceptional vocal talent. Born in Tirana, Albania, Mula made her professional debut at the age of 19 in her home country [4]. She went on to perform in some of the world's most prestigious opera houses, including La Scala, the Metropolitan Opera, and the Paris Opera. Mula has portrayed leading roles in operas such as La Traviata, Rigoletto, and Madama Butterfly, earning her critical acclaim and solidifying her place among the world's most distinguished sopranos. Her powerful performances have served as a beacon for Albanian talent in the world of classical music.

5. Rita Ora (1990-Present)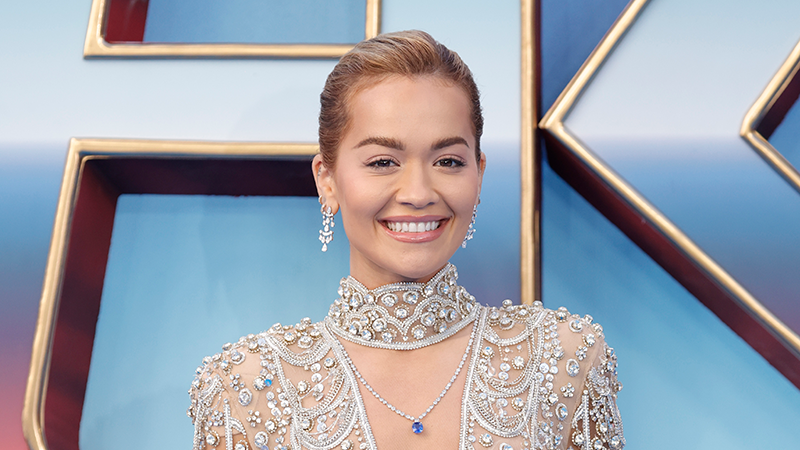 Born in Pristina, Kosovo, to Albanian parents, Rita Ora is a singer, songwriter, and actress who has made a name for herself in the global music industry. With multiple chart-topping singles and collaborations with prominent artists like DJ Fresh, Charli XCX, and Iggy Azalea, Ora has helped bring Albanian talent to the international stage. Additionally, she has used her influence to support various humanitarian causes, including refugees and mental health awareness.
These remarkable individuals of Albanian origin have made lasting contributions to the world in various fields. Their stories serve as a testament to the Albanian people's resilience, talent, and hard work.
References:
[1] Biography.com Editors. (2019, June 24). Mother Teresa Biography. Biography.com. https://www.biography.com/religious-figure/mother-teresa
[2] Flood, A. (2005, June 27). Kadare wins first Man Booker international prize. The Guardian.
[3] Nobel Prize. (1998). The Nobel Prize in Physiology or Medicine 1998. https://www.nobelprize.org/prizes/medicine/1998/summary/
[4] Mula, I. (n.d.). Inva Mula: Biography. Inva Mula Official Website.
[5] Cummings, R. (n.d.). Inva Mula: Artist Biography. AllMusic. https://www.allmusic.com/artist/inva-mula-mn0001669715/biography
[6] Forbes, C. (2019, February 21). Rita Ora: The Pop Star Talks Fame, Fortune, And Kosovo. Forbes.